The Premonitions-Some Strange Lust/Once In A Blue Moon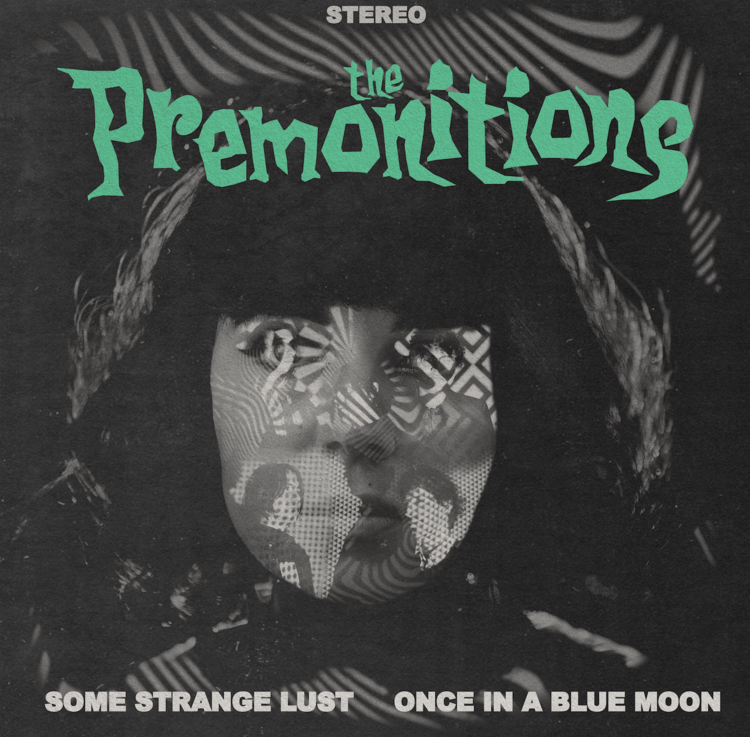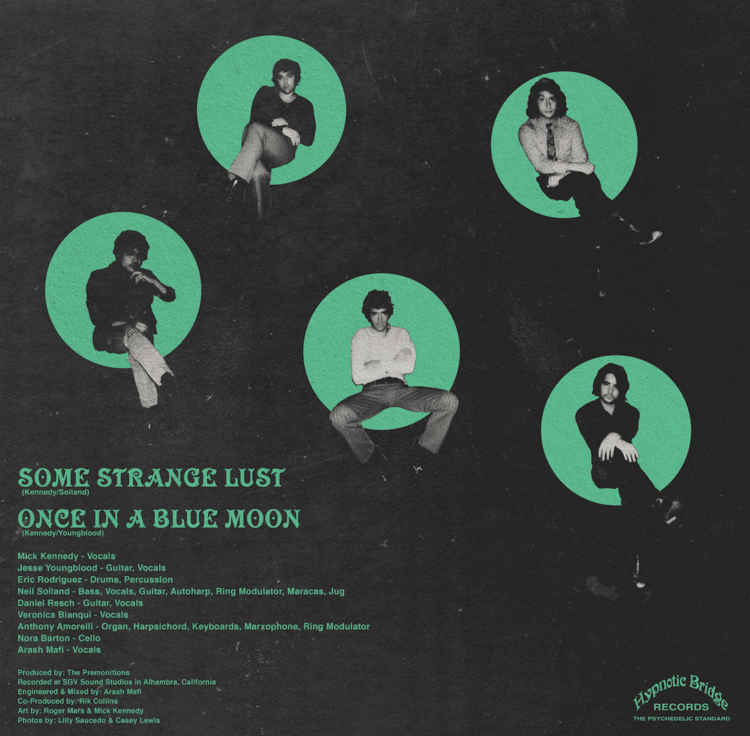 We wanted to make a solid A-side that represents our sound and what we go for, but let us be honest here: "Some Strange Lust" is about dropping LSD—the romance of it and the lust for the feelings it brings. You might notice we threw on a bit of electric jug in tribute to The Elevators.
On the B-side, we left ourselves even more room to explore, which is a formula we've been using for the last few singles. "One In A Blue Moon" is about a dream, and we had all had part in writing the different sections. The second section, which features Veronica Bianqui, came to me as I was drifting off to sleep and woke me right up as I knew I had to write it down. The next section Jesse wrote, and so on. We used many instruments to bring a full, orchestrated, psychedelic feel, including autoharp, ring modulator, Marxophone, harpsichord and other things we've never used before. The song was a blast to make and we're super stoked with how it came out.
Singles are pressed on 7-inch, 45 rpm vinyl records.