The Bummers "I can't Imagine" b/w "L.S.D." (Long Silent Dream)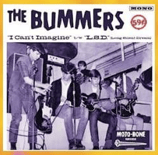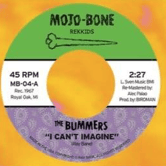 FIRST PRESSING | Limited Edition 7" Black Vinyl
The Bummers from Royal Oak, Michigan were together as a band for a total of nine months. During that time, however, they were a vital part of the Michigan rock and roll scene
In 1967, they cut 8 copies of an acetate at Falcon Records. Over the years, 3 have survived and this dynamite new 45 has been spliced together using the best sections of each disc, expertly remastered by Alec Palao and FINALLY available on vinyl over 50 years after the original recording! Includes insert and rubber-stamped inner sleeve.
Late 60's Garage and Psych previously unreleased on 7" Vinyl.
Authorized, Legitimate, Hi Quality, 45's, Pressed and Printed in the United States of America. Mojo Bone Records