Night Owls- I Only Have Eyes For You (Feat Chris Dowd)/ Live And Let Live (Tippa Lee)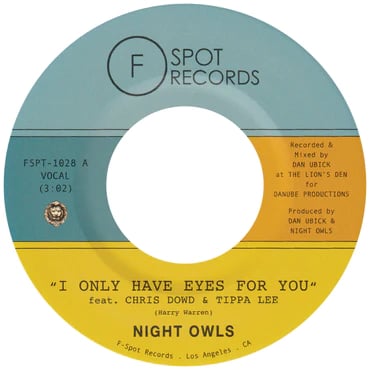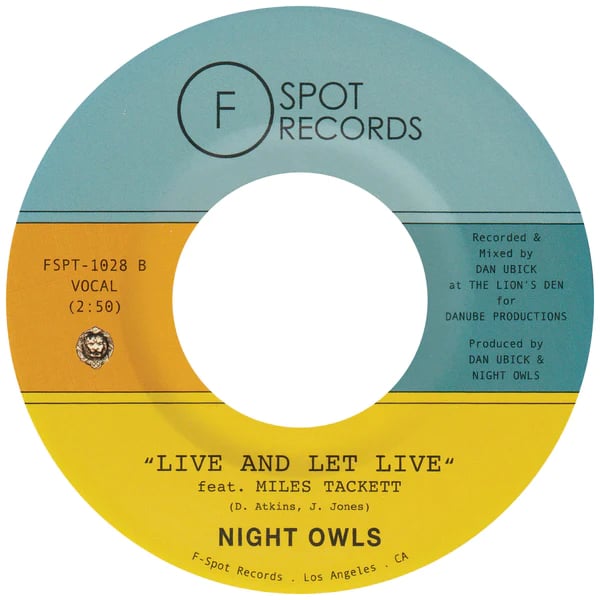 Raising the bar yet again, Night Owls' first single of 2023 lays yet another set of classic soul songs on you, flipped into the band's signature style. On Side A we find The Flamingo's beloved Doo-Wop/soul hit from 1959, "I Only Have Eyes For You," re-imagined to wind your waistline with Night Owls' longtime friend and collaborator - the one-and-only Chris Dowd from Los Angeles' legendary Fishbone on vocals. Known for tunes like "Pouring Rain" and "Everyday Sunshine" Dowd brings his signature soul drenched delivery with a hint of rude boy grit to match the rhythmic and tonal stylings of the group. Wanting to take things to the next level, producer Dan Ubick called in veteran underground Jamaican legend Tippa Lee (Stones Throw, Dub Club, Jammy's, Greensleeves, etc.) to sprinkle his magic rasta dust on top and deejay/toast on the track and the results are burning hot.
But wait, that's not all!! On Side B we find the beloved beat diggers classic "Live And Let Live," originally performed by Jimmy Jones in 1970 on Deke Records out of Chicago. For the Fender Rhodes-driven reggaefied version here, Night Owls roped in another longtime friend - Los Angeles kingpin and mover 'n' shaker, "Music Man" Miles Tackett to add his soulful vocals to the track and it's as buttery as cornbread from Cracker Barrel! Tackett is the mastermind behind globe-trotting funk/soul collective Breakestra (of which Night Owl Dan Ubick was a member) and legendary weekly L.A. dance parties like Funky Sole, Root Down and The Breaks. This side also includes Destani Wolf, who many will remember was featured on Night Owls' version of "Let's Stay Together", providing the beautiful 'verbed out backing vocals.
Produced by Dan Ubick and Night Owls. Recorded and Mixed by Dan Ubick for DanUbe Productions at The Lions Den in Topanga, CA.
F-Spot Records